This year I'm starting a yearly ritual that's (hopefully) going to turn lessons learned in the past year into positive changes or actions for the new one. Instead of making a bunch of resolutions for the new year that are never going to stick, I'm choosing a word of the year instead. The word is going to be something that encapsulates what I want to cultivate more of in the new year. A mindset to stick to throughout the year.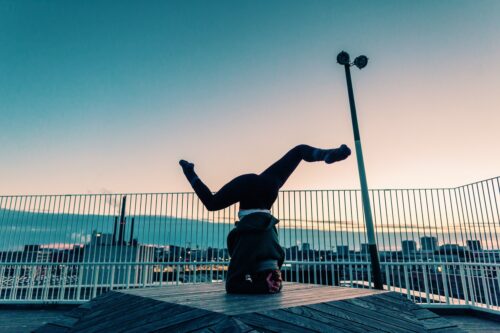 I'm also setting a couple of goals and trying to build a few small habits in the new year but the list of goals in the SMARTER sense (specific, measurable, achievable, relevant, time-bound, evaluate, reward/readjust) is way shorter than it has been previous years (where I've written a long list of goals down and never looked at them again). The main priority for me is to hold on to my word of the year as the months in 2020 pass by. So let's start with the word, shall we?
My Word Of The Year for 2020
CONSISTENCY
I was rolling words like "grounded", "rituals", "simplicity", "balance" around in my head. For me consistency nicely covers what I was looking for in those other words. I have a tendency to try out lots of new things, oftentimes biting off more than I can chew, or completely pulling the brakes on everything because I end up overwhelmed or getting sick.
What I'm looking for this year is to find some consistency through small rituals or habits in my daily life. Habits that keep me balanced and help me to regularly prioritize the things that really matter to me. Habits that can keep me grounded when the rest of my life feels chaotic. Habits that help me get a little closer to my dreams every day. Habits that are small and simple so it's actually possible for me to stick to them even when life gets busy.

Consistency encompasses how I want to show up this year. I want to simplify and find more balance in my life. Take on less new projects so I have time and energy to show up for myself and my dreams consistently. I want to prioritize the things that fill me up – physically, mentally, emotionally, creatively, socially. Things like my yoga practice, meditation, reading books, connecting with like-minded people through this blog and my instagram account, and spending time with the people I love.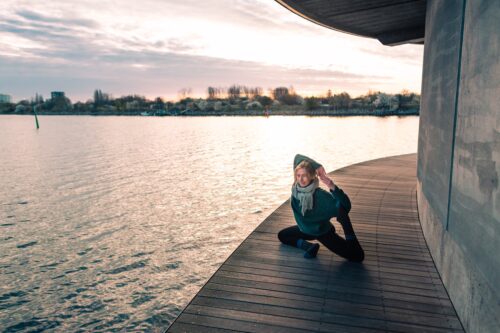 Mindsets for 2020
As I've been thinking about how I cultivate 'Consistency' and start to bring more of that balance to my life, I've been thinking less about tangible goals and more about mindset shifts and habits. For me, 2020 is going to be much more about listening to my intuition, cutting out all the excess fluff to have more time for what really matters. Here are a few of the mindset changes I'm striving towards in 2020.
Less is more
I'm the type of person that jumps head first into new things or goes all in on whatever I presently find the most excitement or joy in. That also means that I find it hard to stay balanced as I often forget and neglect everything else when a new idea pops into my head.
Getting sick with prolonged stress in 2019 taught me that I need to slow down. This year I really want to live by the phrase "less is more". I want to focus on fewer things at a time so I can show up more fully. By simplifying and letting go of the non-essential things I might actually see some progress or get more joy out of the few things I choose to prioritize. I want to try to avoid wearing myself thin doing way too many things at a time.
Connection and value
In 2019 I got a clearer sense of how I wanted to show up as a yoga, acroyoga, handstand teacher. I discovered how I could provide value both when teaching in-person but also when sharing information and advice through this blog and social media.
When it comes to teaching my word of the year, consistency, applies too. I want to show up more consistently so I can provide more value and build a stronger connection to my community both in-person and online. In 2020 I'm scaling down the teaching so I'm teaching 3 regular classes a week – 2 yoga classes and 1 acroyoga class. That way I can show up more fully when I do teach, and still have enough time to show up more consistently on this blog and instagram to build connection online too. Oh and let's not forget; alongside everything else I'm finishing my master's thesis this year as well.
SHOW UP AUTHENTICALLY AS MYSELF
This is definitely something that I want to work more towards. Being introverted and a bit of a people pleaser I sometimes tend to compromise on my own boundaries and wishes to meet other people's needs and wants before my own. It also means it's scary for me to put myself out there. In 2020 I want to become braver and share more of myself in-person and online.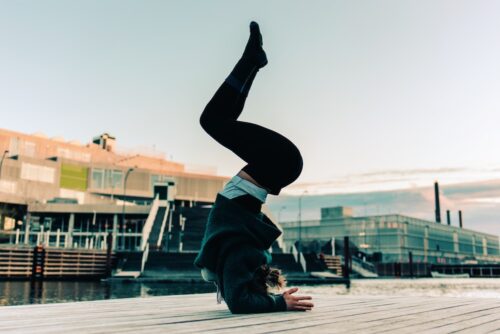 Habits and Goals for 2020
This year I came up with fewer goals. Much more of what I wanted this year was habit-based, small things to create balance and consistency in my daily life, or habits that would build up towards a greater result. So here are the habits and goals I want to incorporate into 2020 where I will be applying my mindset shifts in order to feel more grounded and balanced.
My work as a yoga / movement teacher
Fine-tune my unique voice as a teacher – I'm still relatively new to teaching and letting go of trying to be everyone's cup of tea is still difficult for a people-pleaser like me at times. This year I want to challenge myself and really take the mindset of showing up authentically as myself to heart. I want try out different things in my classes so I can get closer to how I want to show up as a teacher and a human being. In turn, also being a better teacher to my students because I can be more consistent in my style of teaching and authentic in how I show up.
Create, market, and teach workshops under my own name (not through a yoga studio) – I want to venture into teaching more as an independent teacher. Both to put myself out there a bit more and to get a little taste of what it's like to be self-employed.
Create a free handstand ebook – to provide value to my online community (you guys!), enjoy the creative process of compiling all my handstand knowledge and experience into an ebook, and because I think I want to write a real, physical book one day.
Put out a new blog post 3 times a month and post on Instagram twice a week (at least!) – as part of wanting to cultivate 'consistency', I want to show up more consistently on this blog and social media to connect with people, build community, and to put myself out there.
My yoga self-practice
Daily meditation (10 minutes each morning)
Daily CARs (controlled articular rotations of every joint each morning)
Straddle press to handstand – I'm so close to this one. As I find lots of joy in working on it I've chosen to add this one as a goal for 2020.
Flipping the grip in any backbend in my yoga practice – In the past I've been avoiding backbends and it's because I'm not good at them. This year my goal is to consistently do them so they'll (hopefully!) start feeling nicer and to get out of my comfort zone.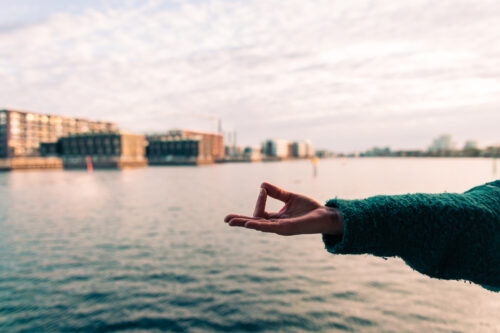 My life
Keep in touch with friends+family every week – whether it's meeting for a cup of tea or going for a walk, hosting a potluck dinner or making phone calls, every week I want to be pro-active in my friendships.
Allocate time every week dedicated to winding down or doing stuff that fills my cup and re-energizes me.
All in all, I'm feeling positive about 2020. I hope to be sat here at the cusp of 2021 feeling like I did myself justice in 2020 – that I was good to myself, good to others, put myself out there, and showed up consistently in the things that matters the most to me. There will of course be surprises thrown up, some of these things here will change or evolve, but as long as I remember to be consistent, It'll be ok.